My daughter came home with some good news recently! Her art piece - entitled,
A Celebration Of Life
- won a bronze award at a national youth competition :)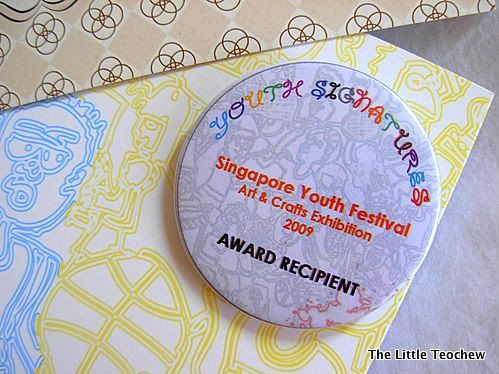 We are all so proud of her. This is indeed a milestone ... the first time she has ever done something entirely on her own. No help, opinions or advice from us. What a wonderful boost to her self-esteem, for she now realises that her talent is real, and not just lip service from mommy ;P
I told her that if she works hard, the sky is truly the limit. I hope it sinks into her.
This is the catalogue copy of her submission. The original is currently on exhibition.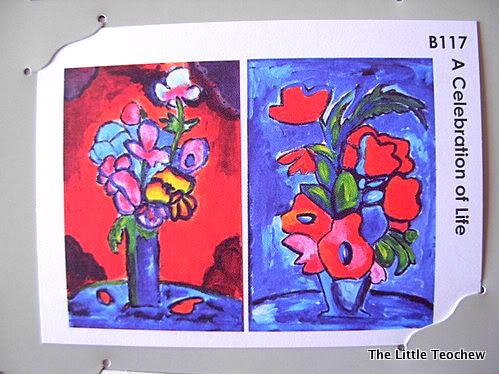 A Celebration Of Life
is a 2-piece installation. It celebrates the gift of flowers, friendship and the joy they bring to the recipient. For sure, I could NOT paint like that when I was 10 years old!
So what did we do to celebrate? Why, eat of course! Since we are both fans of Japanese cuisine, we went off for a nice meal, just the 2 of us. Mother-daughter day out :)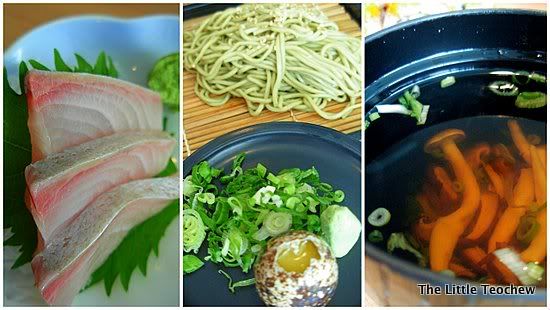 We started with some appetisers. (From left) Hamachi sashimi, Cha Soba, Shimeiji mushrooms in clear soup.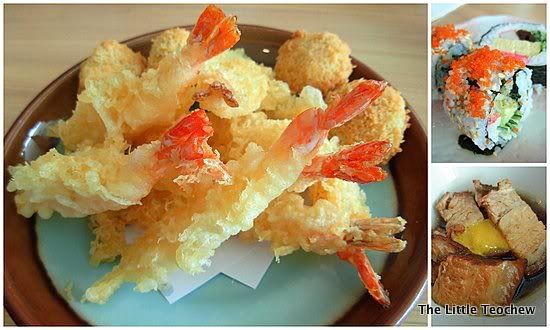 (Clockwise from left) Ebi Tempura and Potato Croquettes, California Maki, Stewed Pork Belly.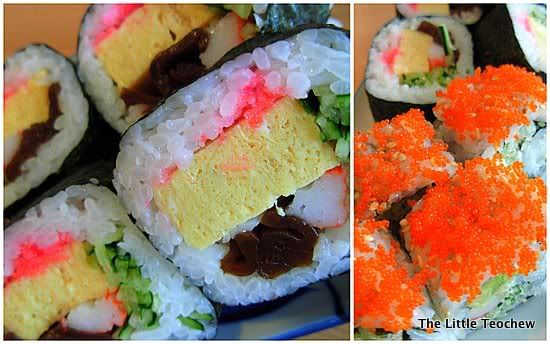 And more rolls! In total, we polished off 4 plates of rolls: Futomaki, Calfornia Maki, Spider Maki (Softshell Crab) and Unagi Maki! Really good.
And so I was gushing all day when she suddenly asked, "So, do you have a painting that you are really proud of?"
Uh oh. I scratched my head and thought for a long time. I have painted, sketched and done all sorts of artwork, but I didn't keep any copies of them. And then, I remembered.
This.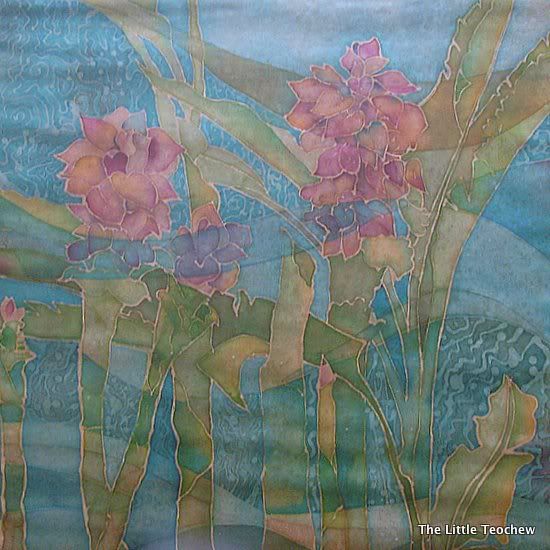 It was a
batik
piece which I did as a teen, entitled
Ginger Flowers
. I kept it tucked behind the cupboard all these years. When I looked at it after all the unwrapping and dusting, the phrase "yellow with age" came to mind. Has it been
that
long?!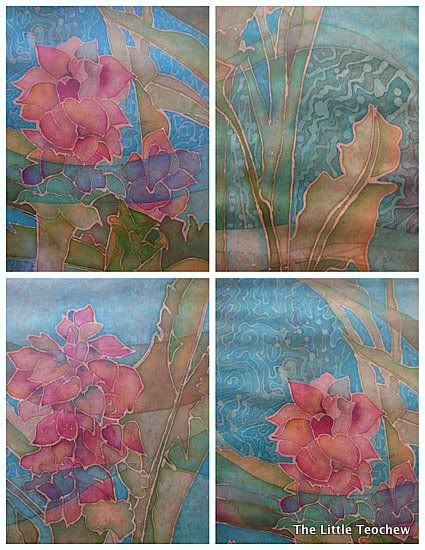 So, we'll see. When her paintings come back, I may put our humble works up on the wall ;)